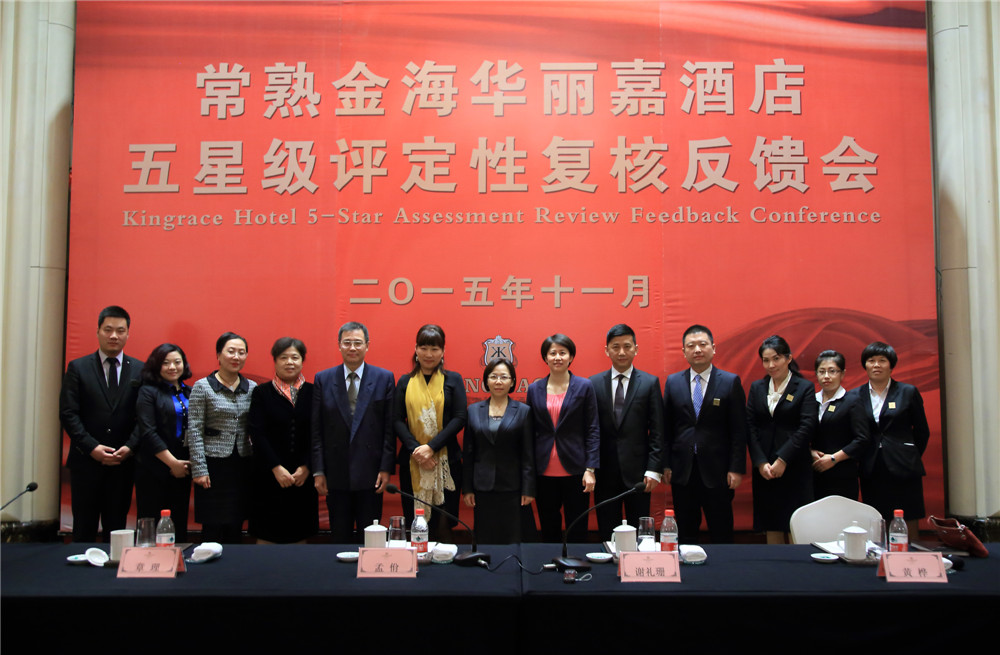 From Nov. 3 to Nov. 4, 2015, the National Five-Star Review Inspection Team, composed of Professor Xie Lishan, Mr. Meng You and the leaders of provincial and municipal tourism bureaus, conducted a two-day five-star review and inspection of the Golden Sea Grand Hotel in Changshu. Ritz Hotel attaches great importance to this review. Each department strictly carries out self-examination according to the requirements of star review in 2010, carries out various rectification work around the situation of self-examination, and is fully prepared for the star review.
In this review, the star reviewers conducted a systematic review of the hotel's facilities and equipment, management, service quality, energy saving and emission reduction, corporate culture and other software and hardware through listening to reports, on-site inspection and consulting information. During the inspection period of the National Star Review Experts, the hotel professional management team and staff have received high praise from the National Star Review Experts for their good spiritual outlook. At the five-star review meeting, the national star review experts also put forward some good suggestions to the hotel, hoping that the hotel can continue to maintain, and create a new high in management and revenue. Five-star review is not only a review of the hotel, but also a good opportunity for quality improvement. Star review has only a starting point, no end point, we can through the five-star review, so that the hotel in all aspects can be further improved. In the future, we will take the five-star review criteria as a new starting point, and persevere in the five-star criteria and norms to require every management link and service details.
Here again, I would like to thank the leaders of the national, provincial and municipal Star judges for their pertinent suggestions and patiently guiding the hotel, as well as all the hotel staff who have worked hard and quietly for them. It is because of you that the hotel can meet with the success again!